Greetings from the President
Welcome to the Japanese Headache Society.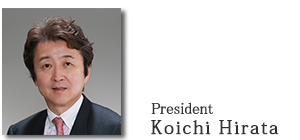 The main purpose of our activities is to contribute to enhancing nations' health and welfare by raising the level of headache medicine in Japan. To accomplish our aim, we engage in educational activities on headache medicine, expedite headache research, and promote the prevention and therapy of headache disorders, from which a sizable proportion of our nations is suffering.
The Japanese Headache Society was established in November 2011 by developing from its predecessor, Zutsu Kenkyukai (Headache Study Group), which had been founded 24 years previously. Moreover, it was registered as a general incorporated association, in 2009. Thus, it began to be managed in a manner more open to the public. Our society hosted the 12th International Headache Congress with Prof. Fumihiko Sakai serving as President. This international event helped secure a decent status of our headache medicine in the world. Consequently, since then, our society has been transmitting various achievements of clinical and research activities performed in Japan or in collaboration with foreign partners as a member of the Advisory Council of International Headache Society.
It has been almost 25 years since the establishment of our society. We hold a General Meeting in autumn every year. Now that the number of our society members exceeds 2000, we are dealing with a broad range of business. Taking a neutral and independent position academically, politically, and financially, we have been fostering headache researchers and care providers through educational activities, which include implementation of academic conferences and official journal publication. We have been trying to establish a high-level headache care system that is accessible from patients through accreditation of headache specialists. In particular, we are now actively promoting "Headache Master School Japan (HMSJ)" and "Japan Patient Advocacy Coalition (JPAC)" as our core business.
I not only inherit the excellent stream of previous work by Prof. Norihiro Suzuki, former President, but also incorporate new attempts. I pledge to demote myself to developing headache medicine and research in Japan in cooperation with all the society members.
Koichi Hirata, President